How to Measure Open Angles
The Open Angle function allows you to measure the angle between two planes of interest.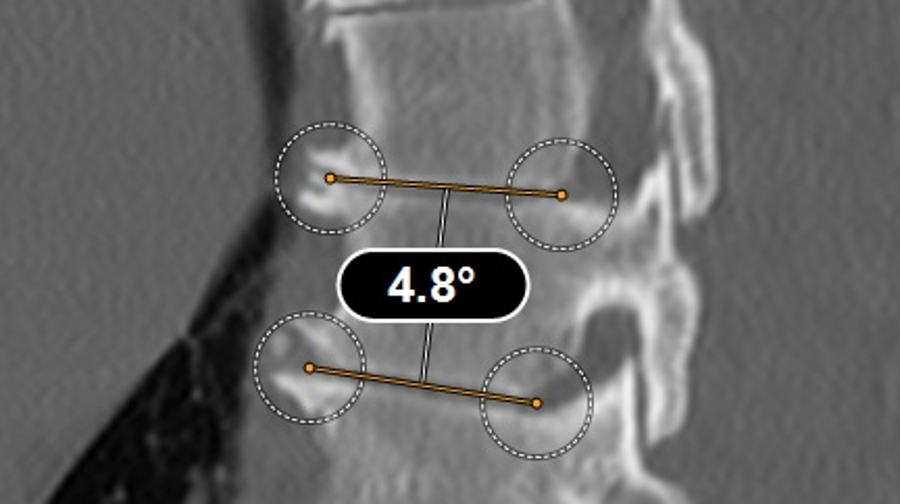 Step

1.

Select Open Angle.

2.

Select a point in the image.

Two lines appear on the screen.

3.

Reposition the lines as needed by selecting and dragging the end points.

The angle between the lines is calculated and displayed.
Art-No. 60919-56EN