Dose Distribution
Using Dose Distribution
When you choose the Dose Distribution view, the planned dose distribution is displayed as isodose lines and a dose wash. The colors in the dose wash adapt and become more transparent as you zoom into an image, allowing you to see the underlying structures clearly.
Warning
Warning
Adjusting Isodose Lines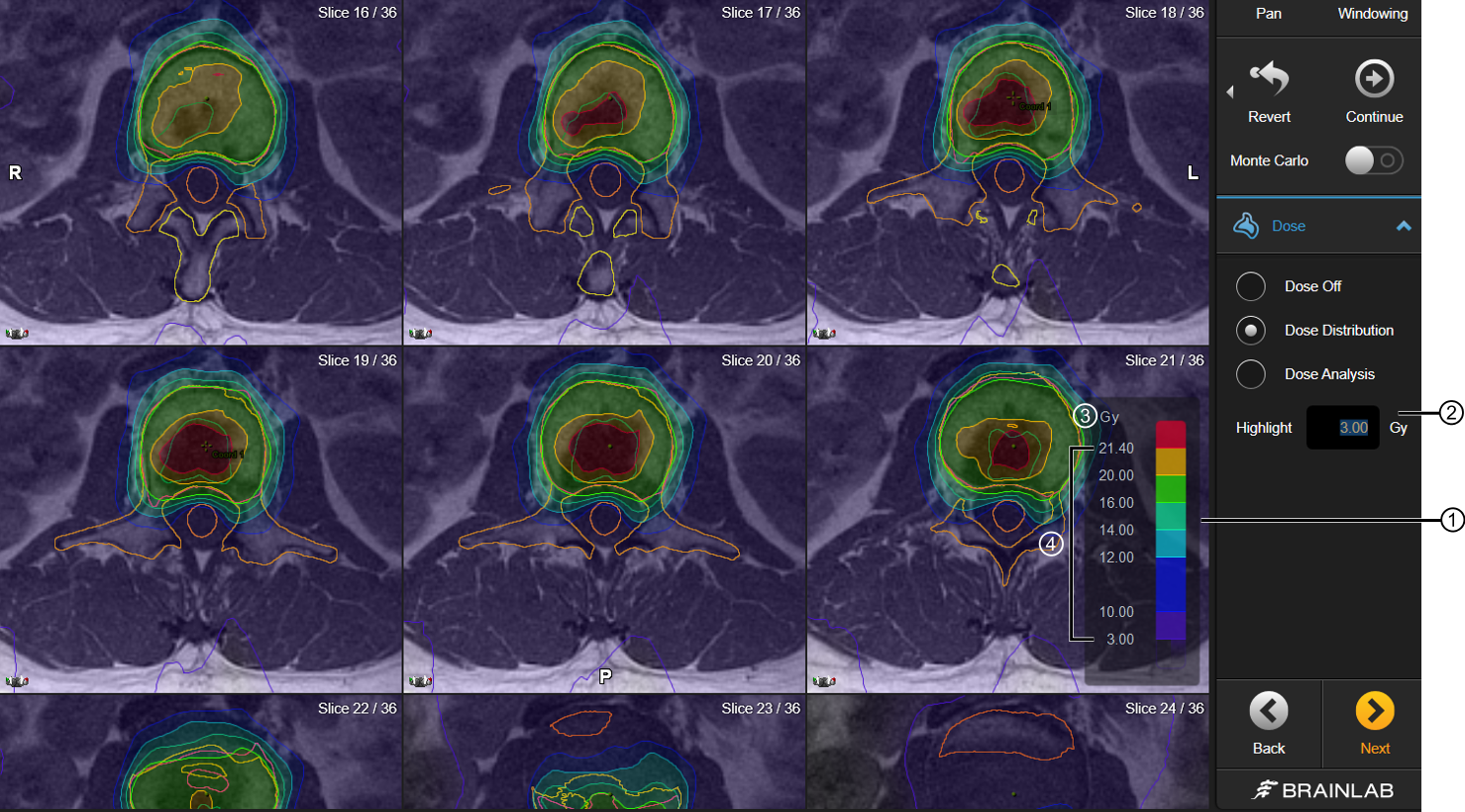 The display shows an isodose line for the prescription and for each value in the clinical protocol file and a value to be highlighted that you can change.
No.
Description

①

The color-coded legend in the bottom right of the view shows which isodose lines are currently being displayed as an absolute dose value.




The number of isodose lines is adaptive to the zoom level of the view. As you zoom in, more isodose lines are shown. As you zoom out, the thinner lines disappear.

②

To define a particular isodose line for display, enter its value in the box beside Highlight.

③

Double-click on the upper left corner of the legend to change from absolute dose to percentage and vice versa. This applies to both the isodose lines and the DVH display.

④

Double-click on the value beside one of the lines in the legend to hide that line. Another double-click displays the line again.
Art-No. 60919-40EN