History Support
Optimization Steps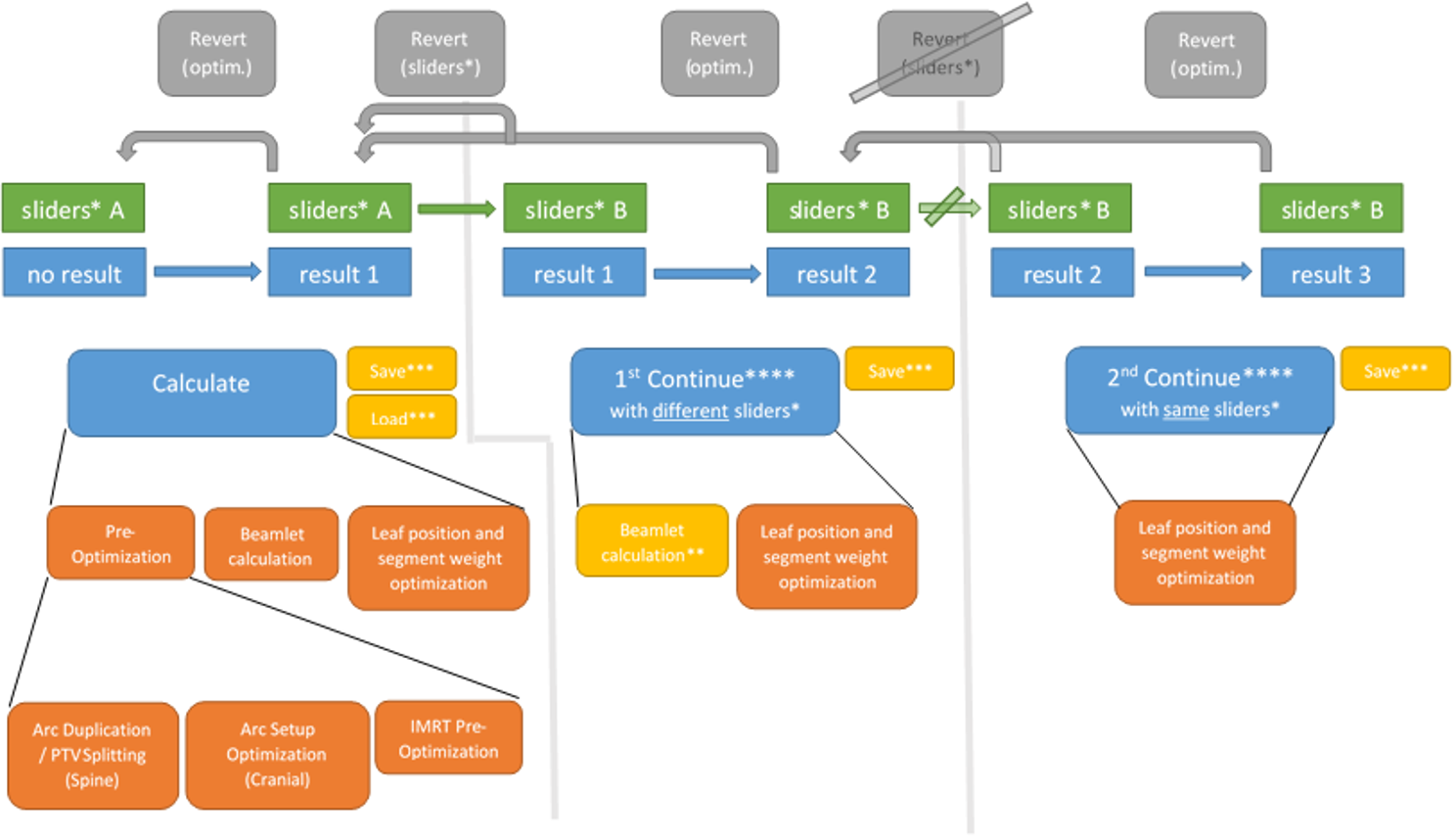 The flow chart above explains how the optimization steps work in detail.
*Slider or dose shaper settings.
**Only if plan is loaded.
***Optional loading/saving point.
****Continue can be used with different or the same slider positions or Dose Shaper settings and can be executed as many times as required to reach a good plan.
Art-No. 60919-40EN