Side by side-weergave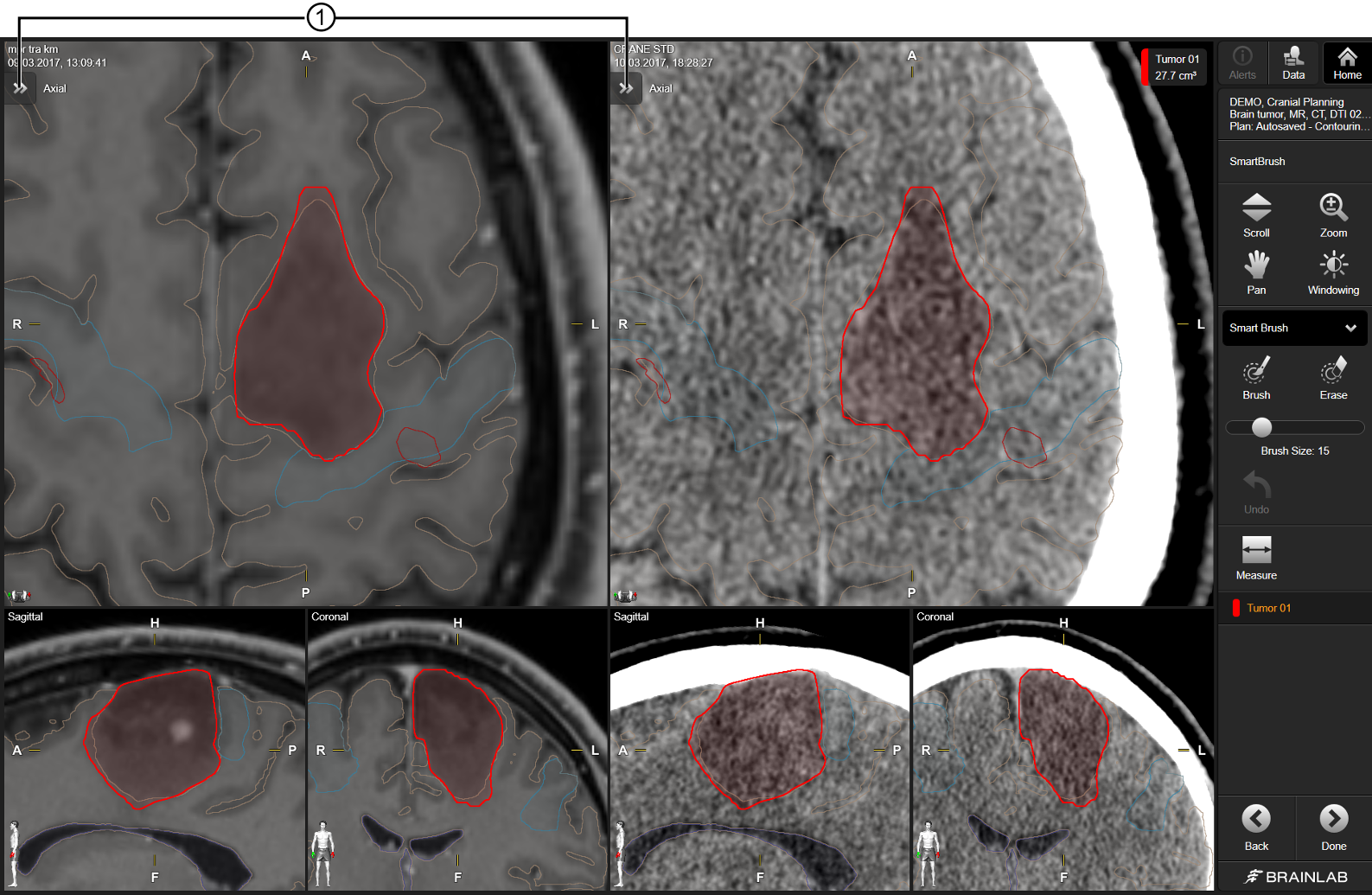 In de Side by Side-weergave worden twee beeldsets naast elkaar weergegeven in een ACS-configuratie. Selecteer Data, selecteer vervolgens de rechter- of linkerzijde van de lay-out om beeldsets toe te wijzen of te schakelen.
Gebruik de pijltjes ① om de oriëntatie van de hoofdweergave te wisselen naar axiaal, sagittaal of coronaal voor elke beeldset.
Art-Nr.: 60919-79NL