3D-objecten omkaderen
Aan de slag
Met SmartBrush beschikt u over omkaderingsfuncties om anatomische structuren in medische beelddata te omkaderen. U kunt met of zonder interpolatie omkaderen en met of zonder inachtneming van de grijze waarden in de beelddata.
Wanneer de software een anomalie constateert na het starten van de software, wordt de weergave automatisch op die anomalie gecentreerd.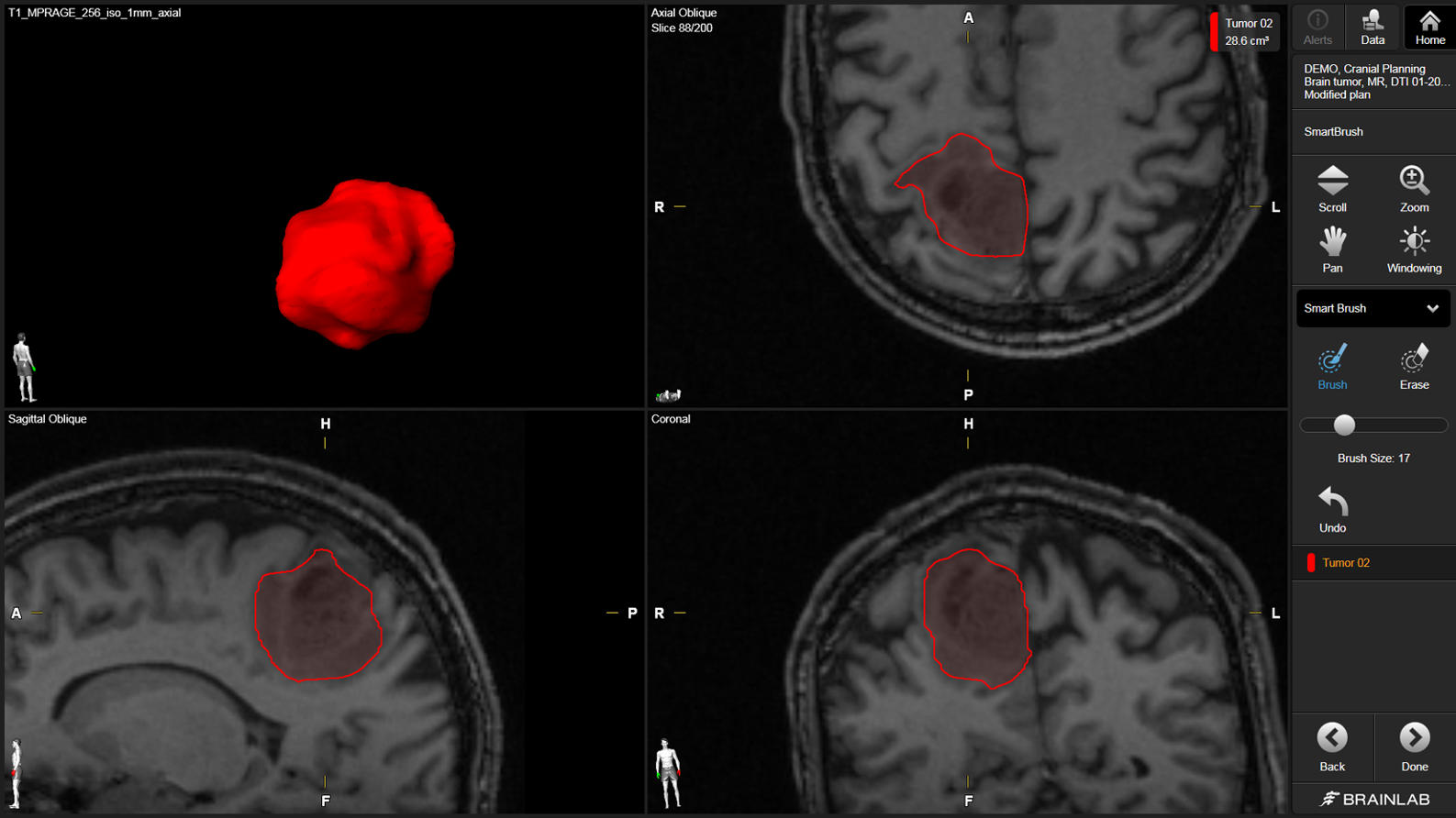 Met succes objecten omkaderen
Over het algemeen geldt dat als u een object wilt omkaderen met een kwasttype, dat u dan:
Het te segmenteren gebied markeert met de gewenste kwast.
Herhaal dit proces in de volgende coupe of werk in een parallelle/loodrechte coupe tot u het gewenste object heeft gecreëerd.
Correcties aanbrengen:
Als de randen van het gesegmenteerde gebied niet correct van het omringende gebied is gescheiden, gebruik dan de functie

Erase

om deze grenzen accurater aan te duiden.
Indien een muis wordt gebruikt, kan de rechtermuisknop worden gebruikt om te wissen als

Brush

actief is.
Art-Nr.: 60919-79NL