How to Outline Objects with SmartBrush in a Spine SRS Workflow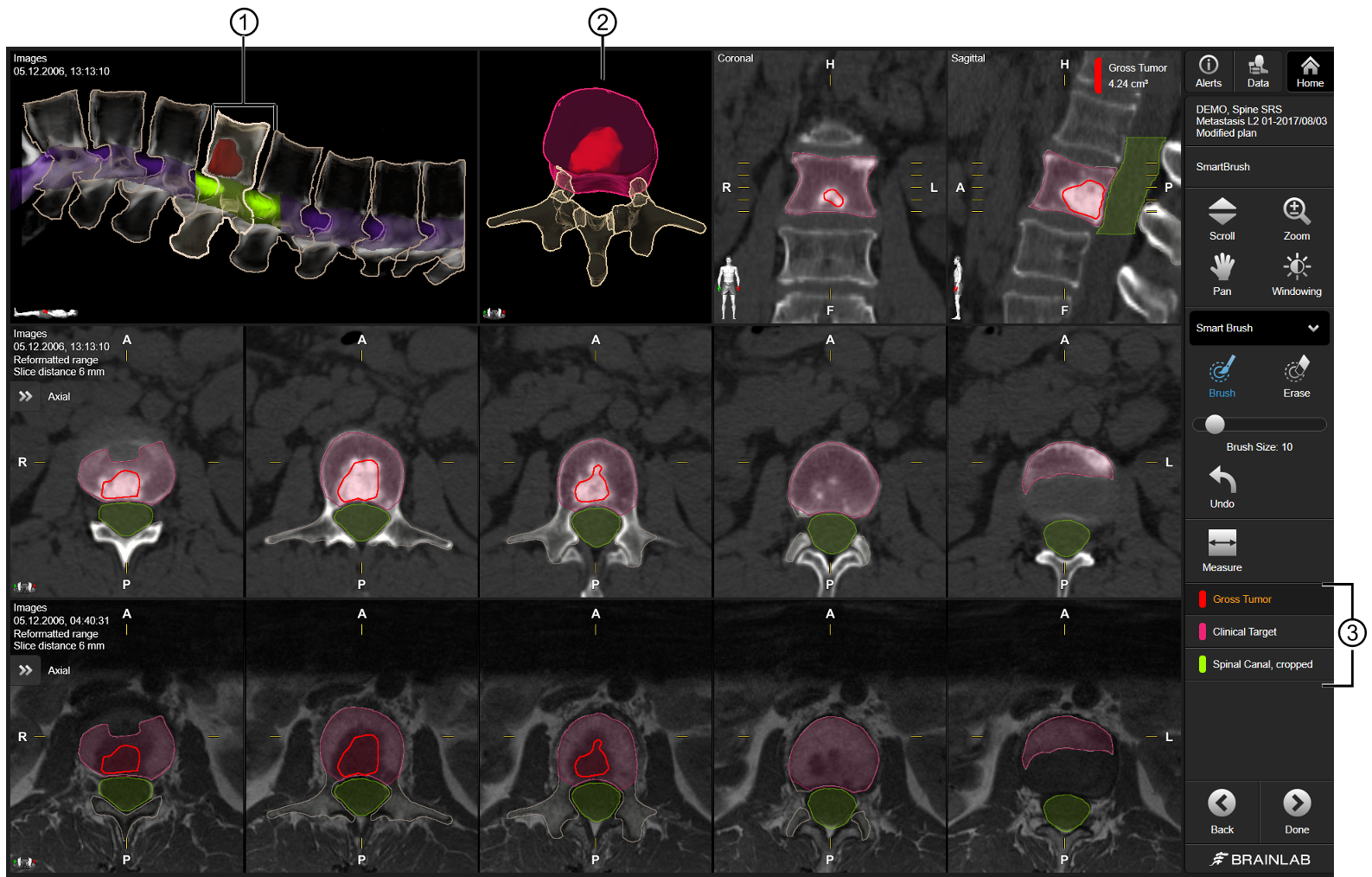 Step

1.

Select the relevant vertebra ①.

2.

Center and zoom to the ROI using the Zoom, Scroll and Pan functions.

3.

Select an outlining tool from the menu.

4.

Outline the area to be segmented.

As soon as you begin to outline an object, a corresponding CTV and OAR are generated. The CTV and OAR update automatically.

5.

Scroll to next slice or continue outlining in a perpendicular reconstruction.

6.

Repeat steps until the object has been created in all relevant slices.

7.

Verify the drawn and automatically generated objects ② by selecting them in the toolbar ③ and reviewing them.
Art-No. 60919-79EN