Outlining 3D Objects
Getting Started
SmartBrush provides contouring tools to outline anatomical structures in medical image data. Outlining can be done with or without interpolation and with or without consideration of the gray values in the image data.
If the software identifies an anomaly when you start the software, the view is automatically centered on that anomaly.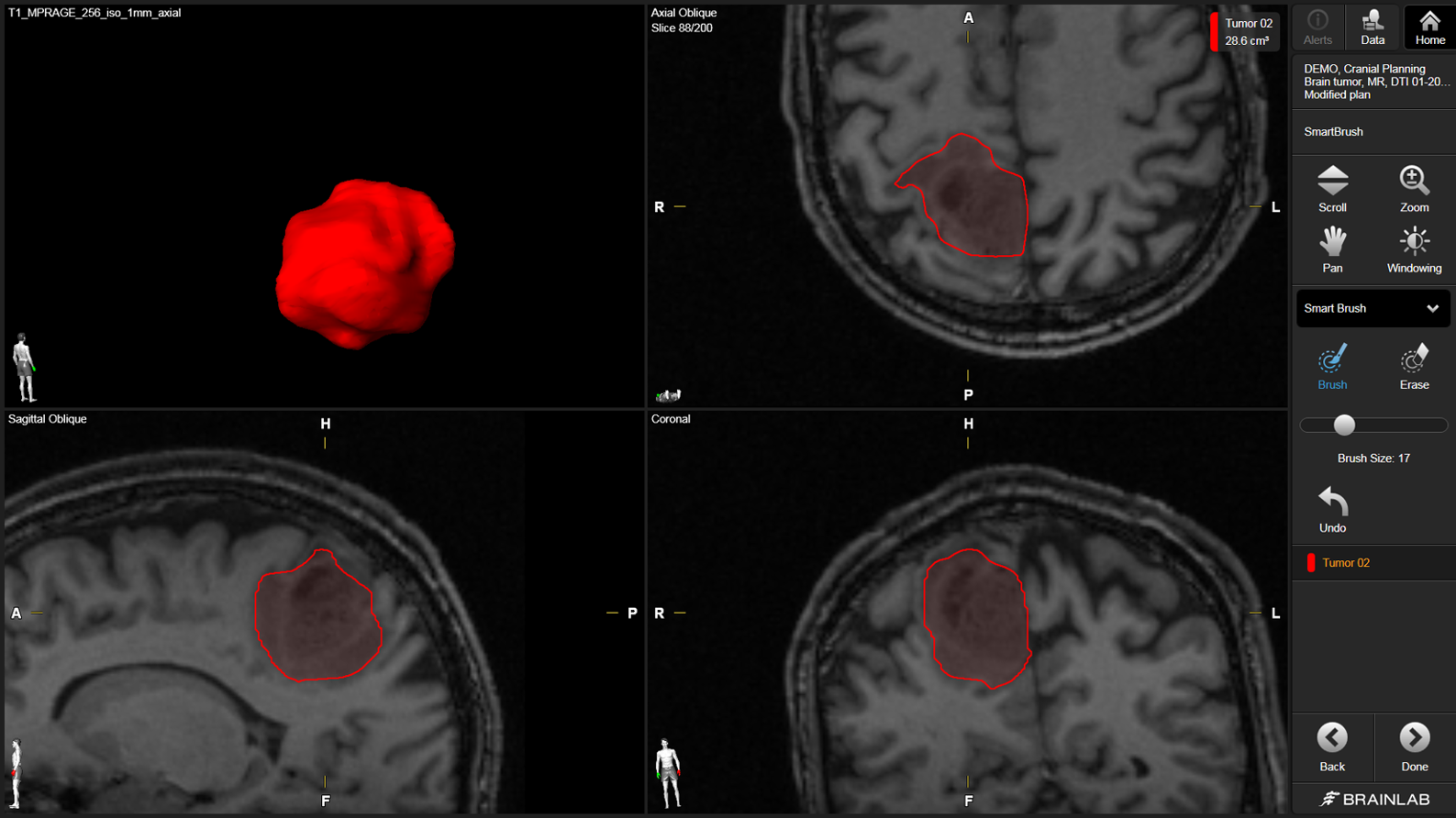 Outlining Objects Successfully
In general, to outline an object with any brush type:
Highlight the area to be segmented with the desired brush.
Repeat the process in the next slice or work in a parallel/perpendicular slice until you have created the desired object.
To make corrections:
If edges of the segmented area are not correctly separated from the surrounding area, use

Erase

to define these borders more accurately.
With a mouse, use the right mouse button to erase when

Brush

is active.
Art-No. 60919-79EN