How to Use ROI Definition Dialog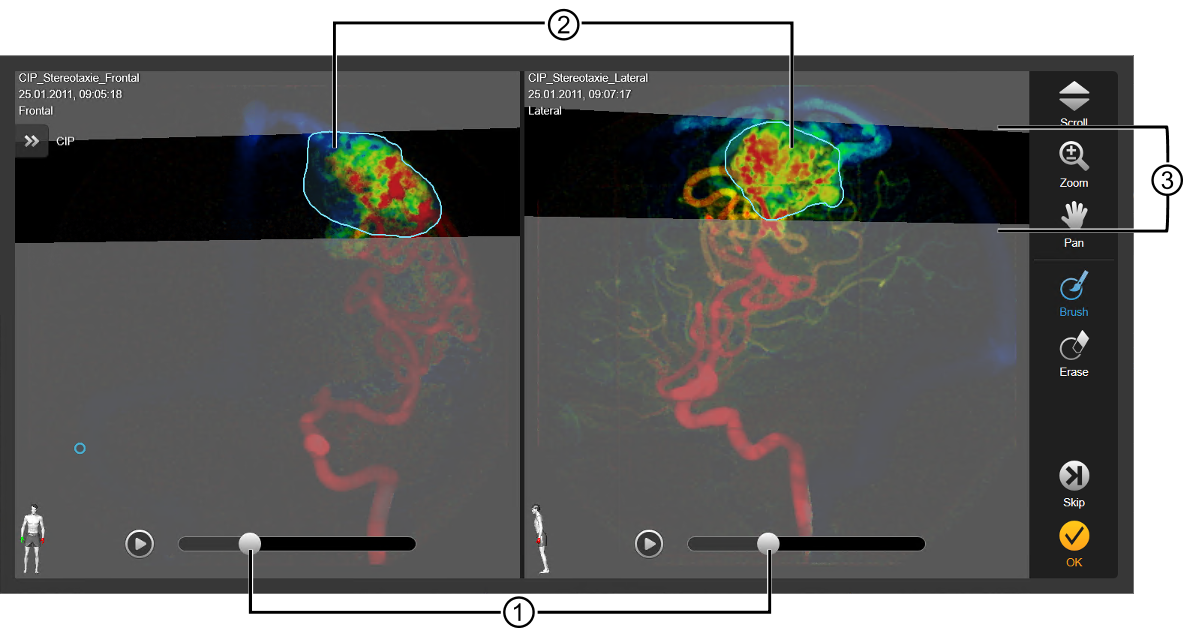 Step

1.

Scroll through the images using the sliders ① to find ROIs.

This can also be done by using the mouse wheel or scroll function.

2.

Select Brush.

3.

Highlight an ROI in one view by drawing an outline ②.

The area is marked in blue and creates a ray ③ in the other view.

4.

Highlight the ROI in the other view.

If the rays in both views fail to intersect, OK is disabled.

5.

Verify the ROI by scrolling through the images.

6.

Select OK.
Art-No. 60919-79EN