Screen Layout in Spine SRS Workflows
Using SmartBrush in
Spine SRS

Workflows

In Spine SRS workflows, SmartBrush can be used to create a GTV. It also proposes a CTV and an OAR, cropped, according to the Radiation Therapy Oncology Group (RTOG) guidelines.

It allows an accurate voxel-based object correction or segmentation with Smart Brush, Brush 2D and Brush 3D.
Spine SRS

Layout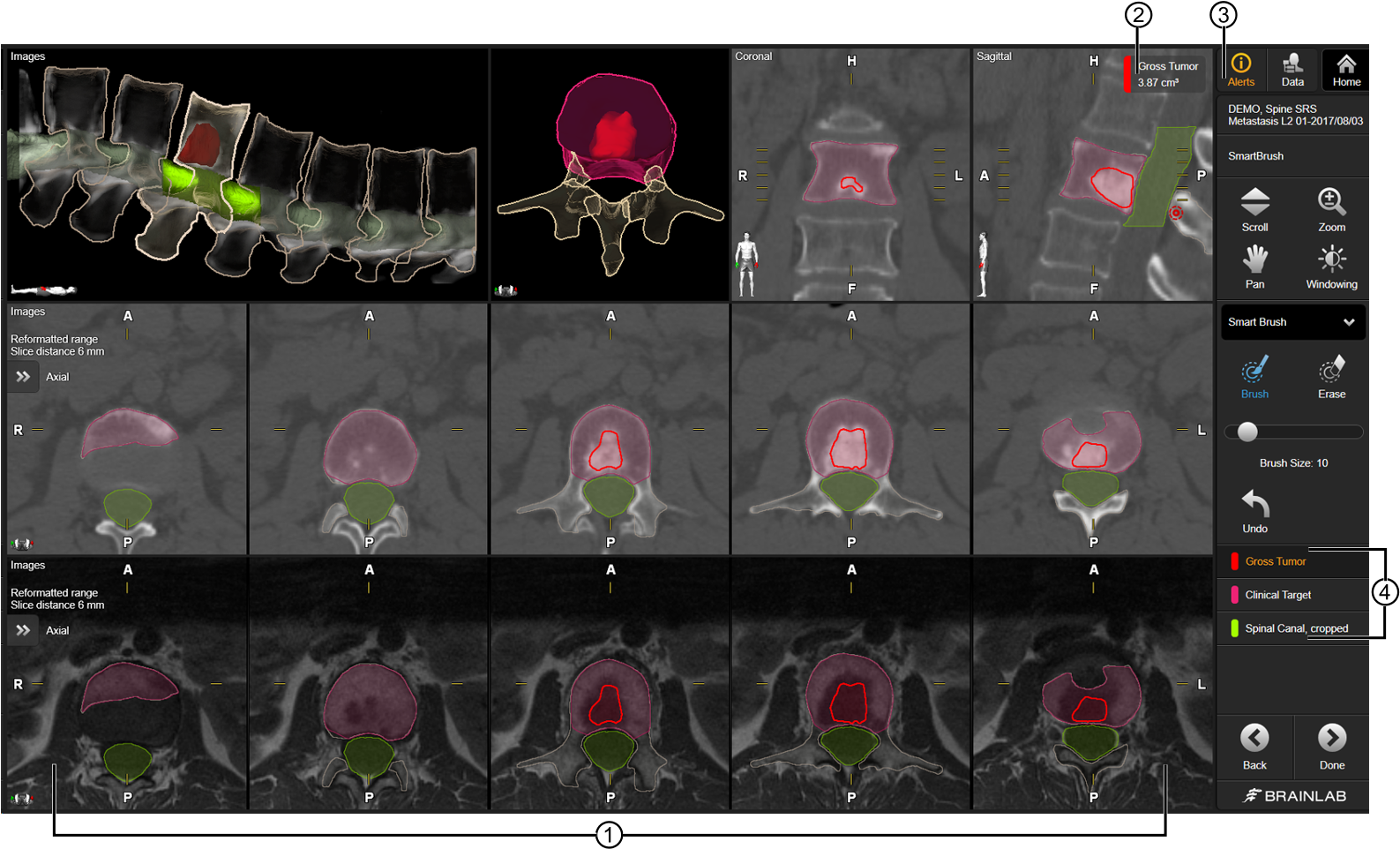 | No. | Explanation |
| --- | --- |
| ① | View area |
| ② | Currently selected object |
| ③ | Contains process information and possible warnings |
| ④ | Currently visible GTV/CTV/OAR |
Available Layouts
View

Explanation




Spine

displays:

A 3D reconstruction of the spine vertebrae (top left)
A 3D reconstruction of the vertebra sectors (top middle)
ACS views of one image set (middle)
Multi-modality view (bottom)




Side by Side displays two image sets in the view area.
Article No. 60917-66EN