Visning side om side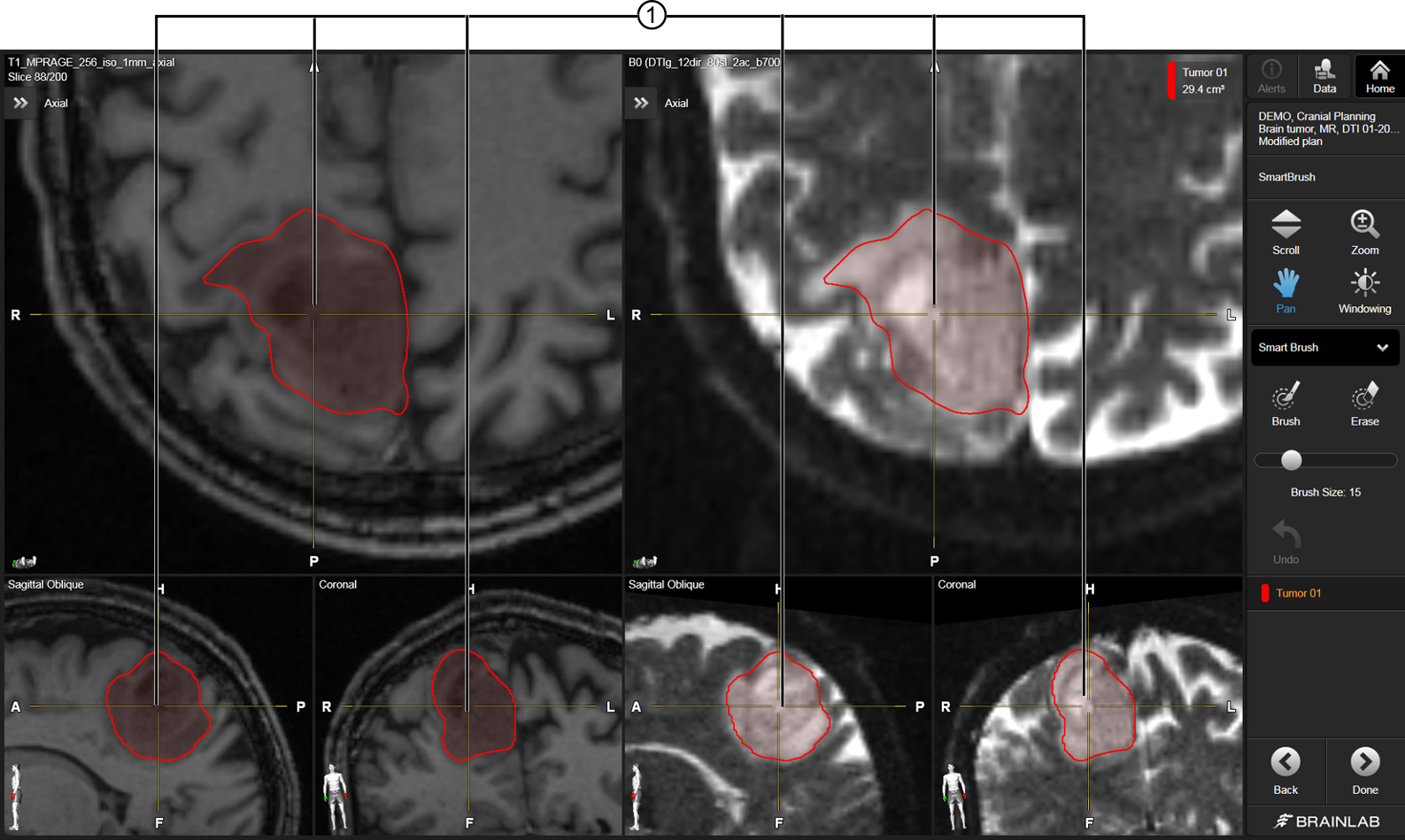 Visningen Side by Side viser to billedsæt ved siden af hinanden i en ACS-konfiguration. Man kan skifte mellem de to billedsæt ved at vælge dem.
Brug hhv. Pan, Zoom og Scroll for at gennemse billedsættet.
Når et objekt vælges, tilpasses visningerne altid til det valgte objekt ①.
Art-nr.: 60917-66DA