Image Viewing Functions
Background
Use the various image viewing functions ① available within the toolbar to modify the views during object review and/or modification.
Viewing Options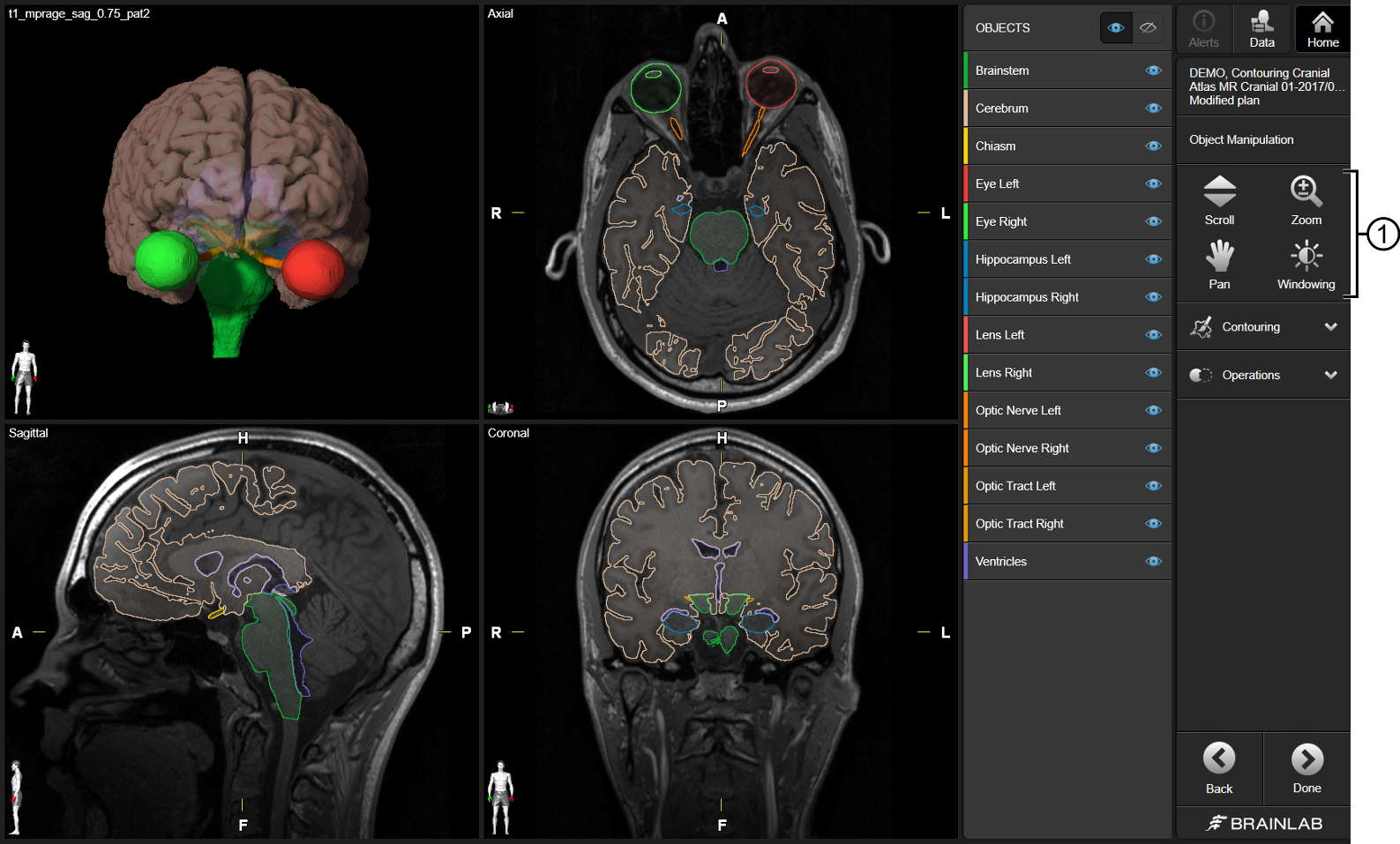 Button

Function

Description




Move a slice within a view

Drag the slice to the desired location.




Scroll through all slices within a view

Drag up/left or down/right to view all slices.
Use the mouse wheel.




Zoom in or out

Drag up/left (zoom out) or down/right (zoom in).
When using a touchscreen, press two fingers on the image and pinch inward (zoom out) or outward (zoom in).




Adjust the brightness and contrast of a slice

Drag down/up to increase/decrease the brightness.
Drag right/left to increase/decrease the contrast level.
Article No. 60917-69EN