Data Menu
Background
Object Manipulation automatically selects the most relevant data set and a default display.
To adjust the default layout, image set, and/or object list that is displayed, select Data to open the data menu.
Using the Data Menu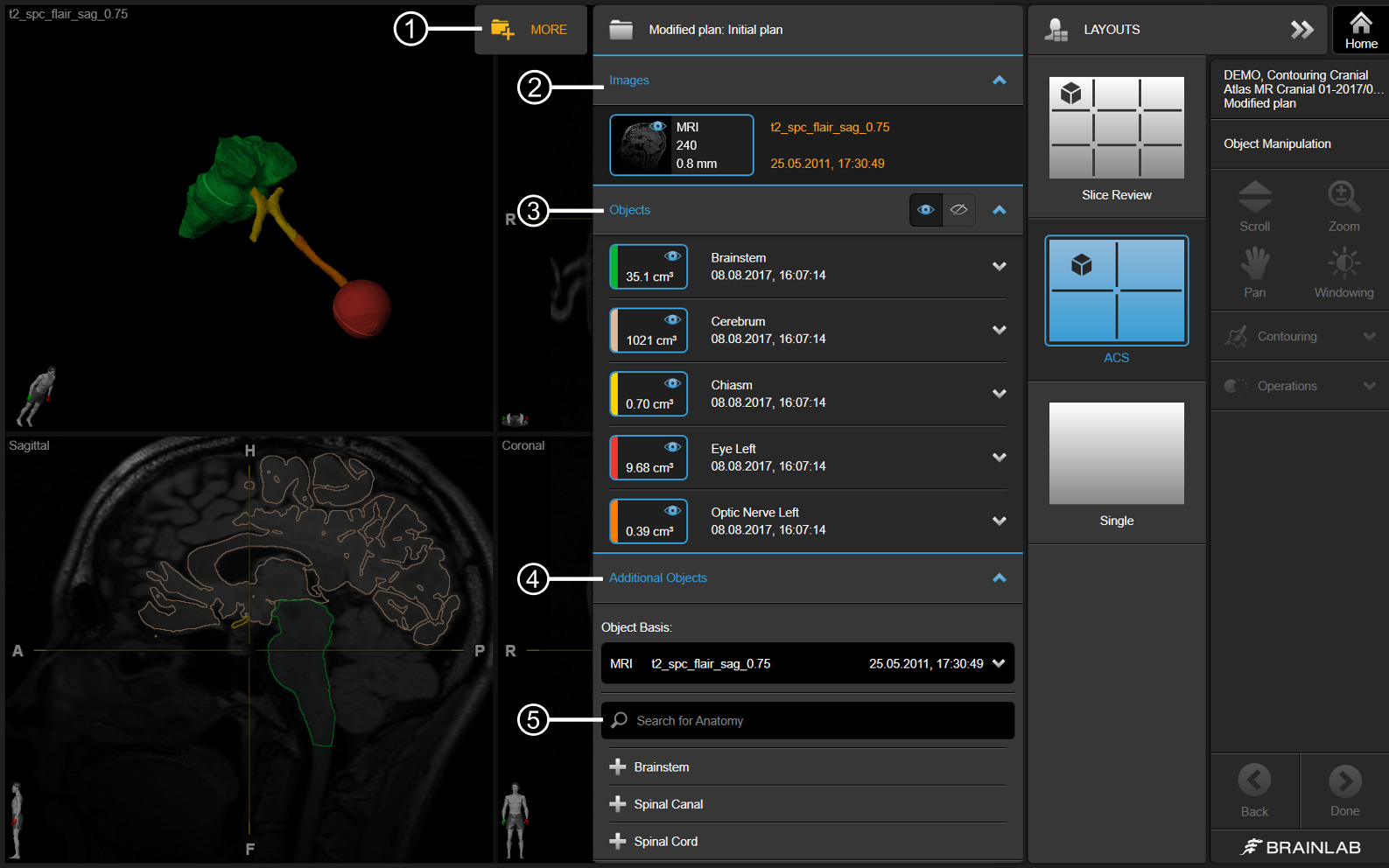 No.

Tab

Description

Tips

②

Images

A list of available image sets.

Select MORE ① to edit the available sets.

③

Objects

A list of objects contained within the selected image set.

To display/hide all of the objects, select the eye icon.

④

Additional Objects

A list of available anatomical objects.

Use the search function ⑤ to find a specific object (type * to view all objects).
Once selected, an object will appear under the

Objects

tab.
Available Layouts









3D view (upper left)
Sequence of slices (option to switch between ACS slices)

3D view (upper left)
Axial, coronal and sagittal (ACS) slices

Single slice (option to switch between ACS slices)
Article No. 60917-69EN