Smart Shaper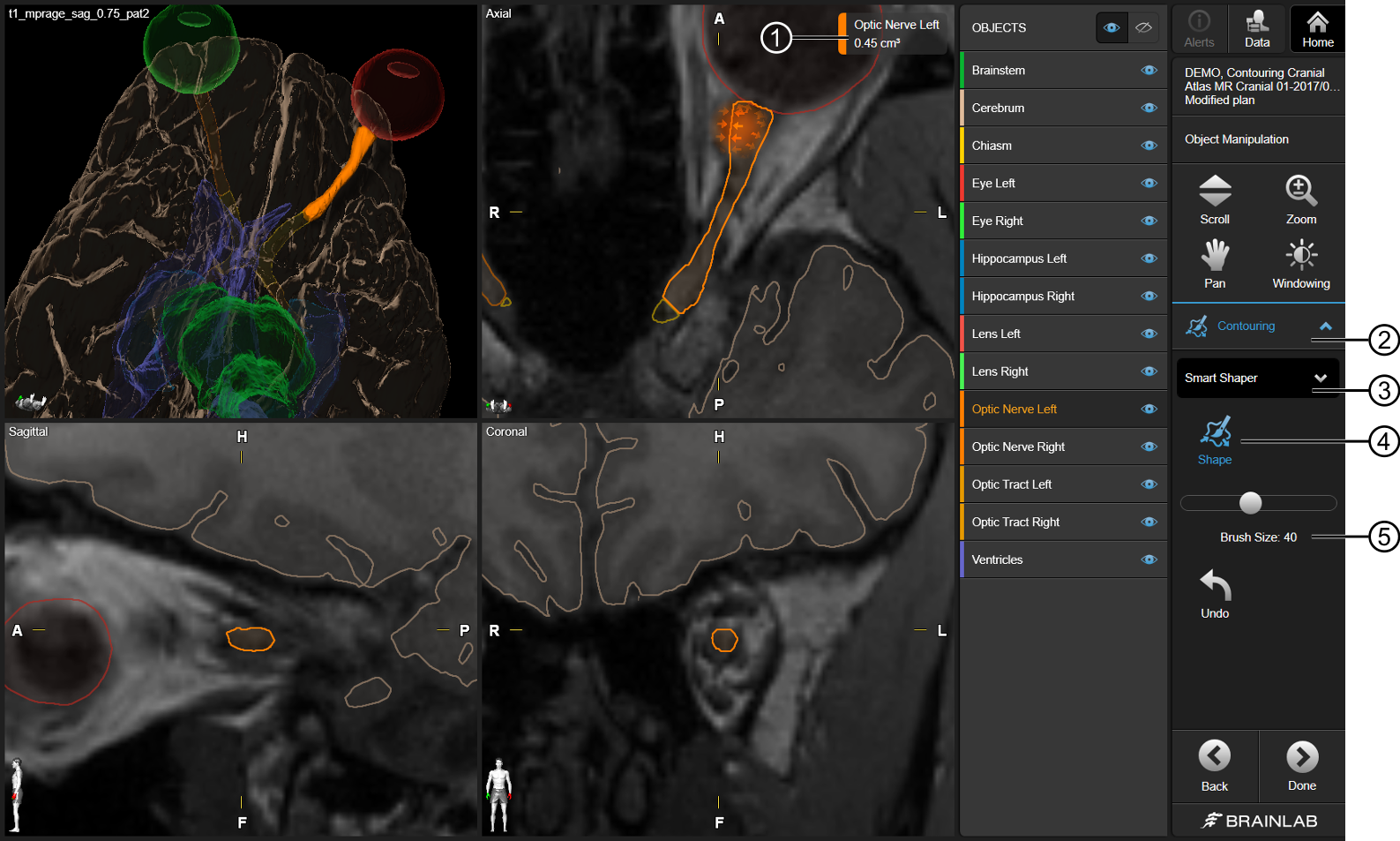 Step

1.

Select an object to manipulate.

2.

Open the Contouring tab ②, select Smart Shaper ③ and then select Shape ④.

3.

Move the cursor over the object.

Highlighted arrows appear to show the direction in which the object can be manipulated.

4.

Use Shape to bend, bulge or drag the object's contours to modify the shape.

Use the slider to adjust the

Brush Size

⑤, if necessary.
As you adjust the contours, the (changing) object volume is displayed ①.
To undo a modification, select

Undo

(keep selecting to undo multiple changes).

5.

Once the object's shape has been manipulated as desired, deselect the object.

All modifications will automatically be saved.
Article No. 60917-69EN