Brush 3D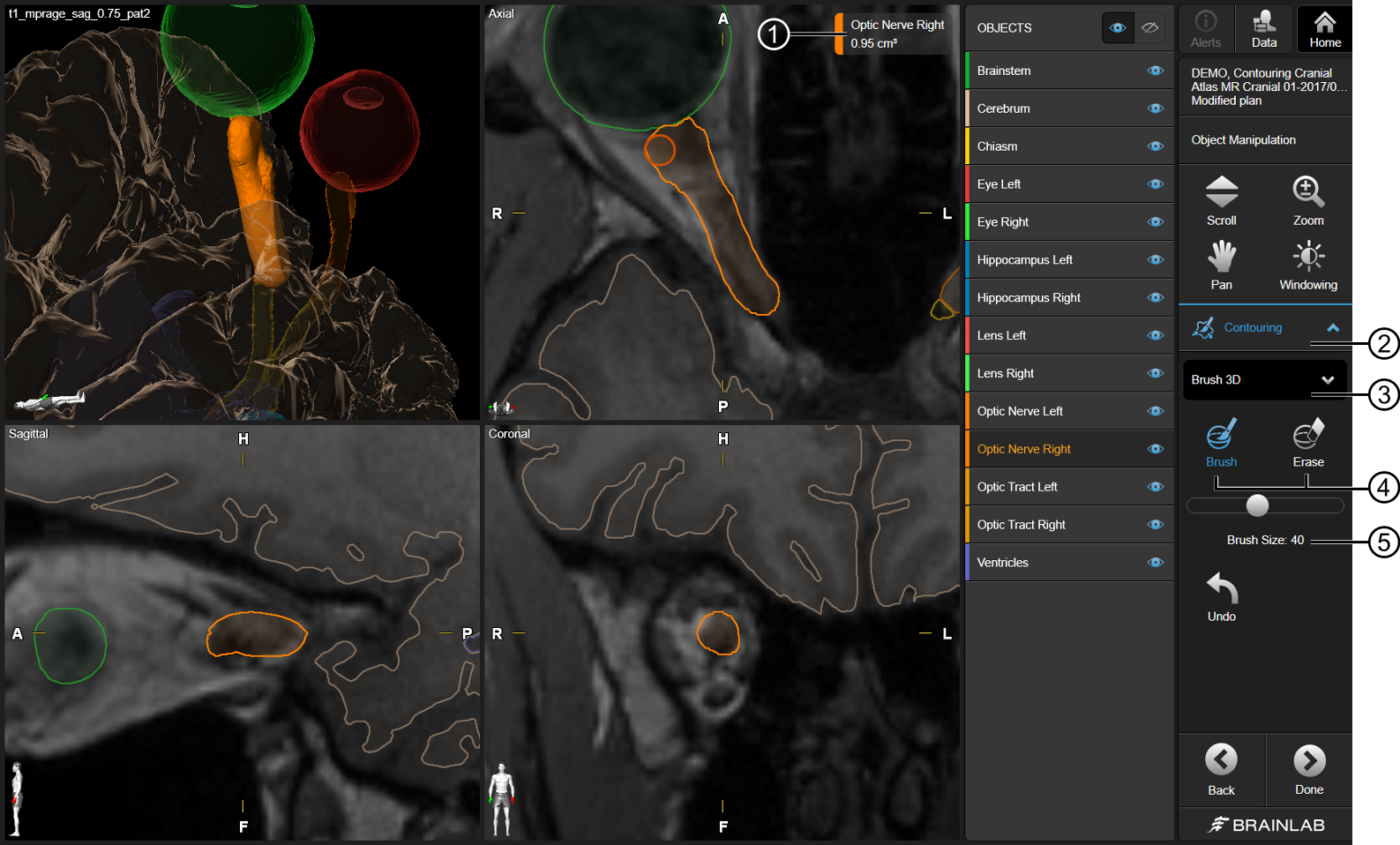 Step

1.

Select an object to manipulate.

2.

Open the Contouring tab ②, select Brush 3D ③ and then select Brush ④.

3.

Use Brush to expand the object's shape and Erase to shrink the shape.

Use the slider to adjust the

Brush Size

⑤, if necessary.
As you adjust the contours, the (changing) object volume is displayed ①.
To undo a modification, select

Undo

(keep selecting to undo multiple changes).

4.

Once the object's shape has been manipulated as desired, deselect the object.

All modifications will automatically be saved.
Article No. 60917-69EN