How to Adjust Shape Parameters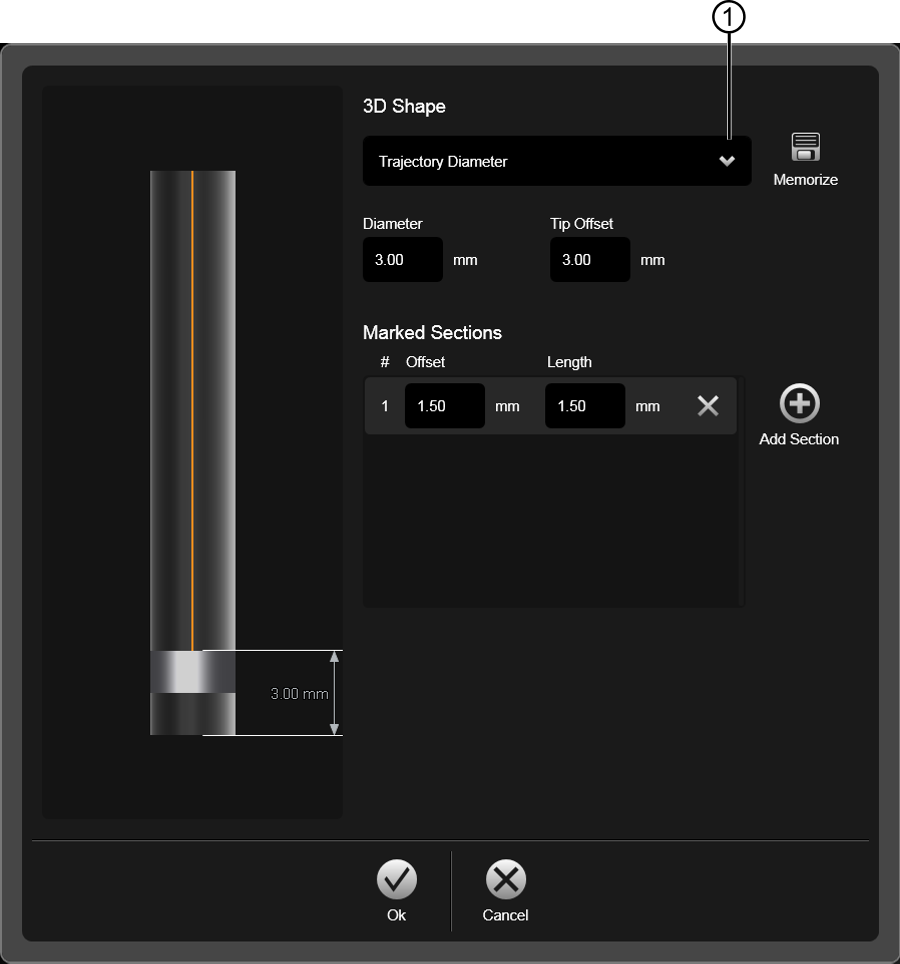 Each 3D Shape type has parameters that can be adjusted.
Step

1.

Select a 3D Shape type from the drop-down menu ①.

2.

Use Add Section to add a new marked section to the 3D Shape.

3.

Amend the parameters as appropriate to your surgical application, e.g.:

Diameter

Tip Offset

Offset

Length

4.

Select Ok.
Article No. 60917-70EN