How to Use Blending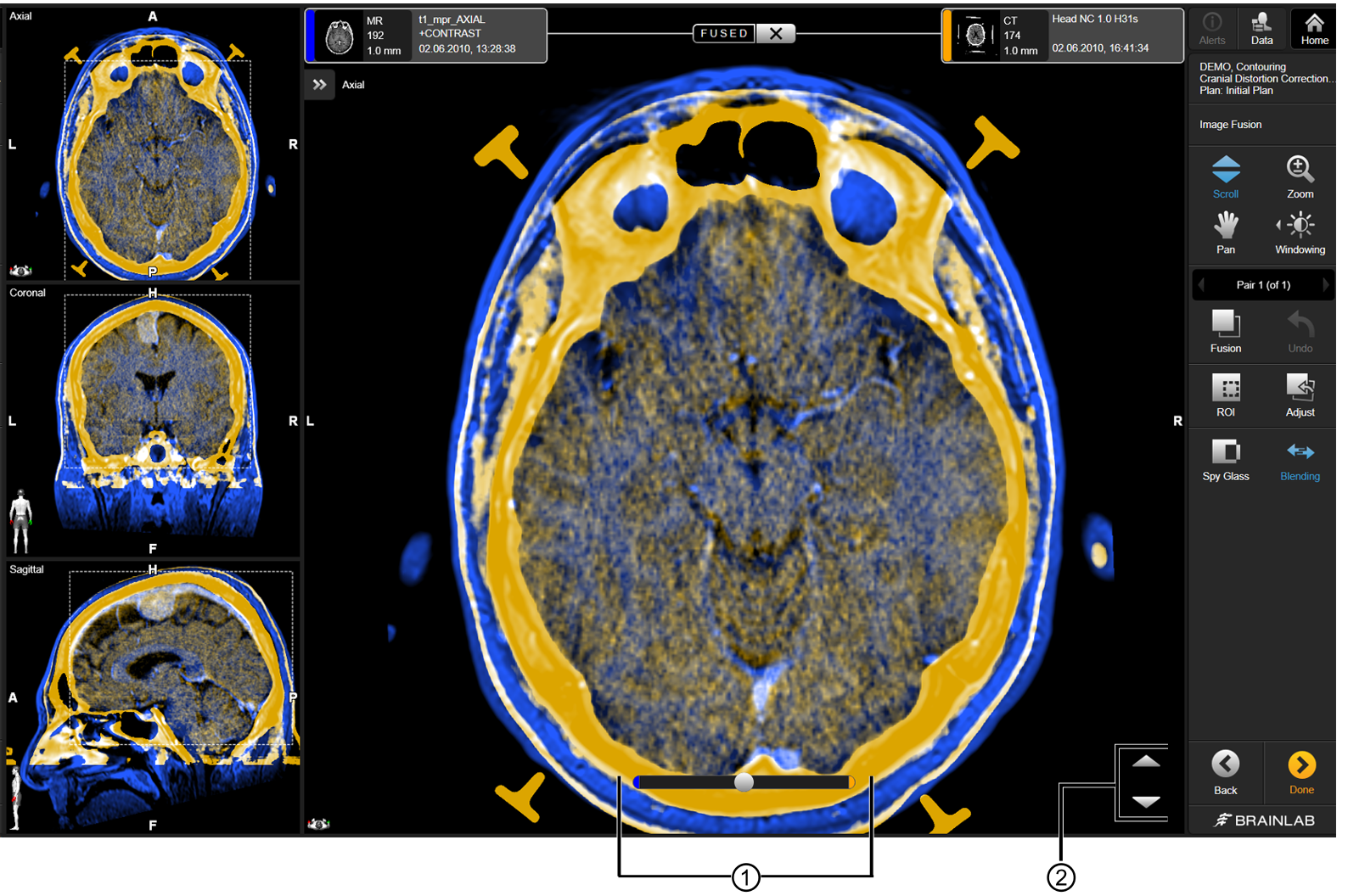 Step

1.

Select Blending and move the slider ① left or right across the viewing area with the mouse (or finger for touchscreens) to adjust the blended image.

2.

Scroll through the image slices using the arrow buttons ②.

Scroll using the mouse wheel or by dragging up and down in the view if Scroll is active.

3.

Zoom to your region of interest.

You can also use Ctrl and the mouse wheel to zoom in or out.

4.

Review and accept the fusion result if it is satisfactory.

5.

Select Done when complete.

The fusion result is saved for further processing.
Article No. 60917-73EN