How to Adjust the ROI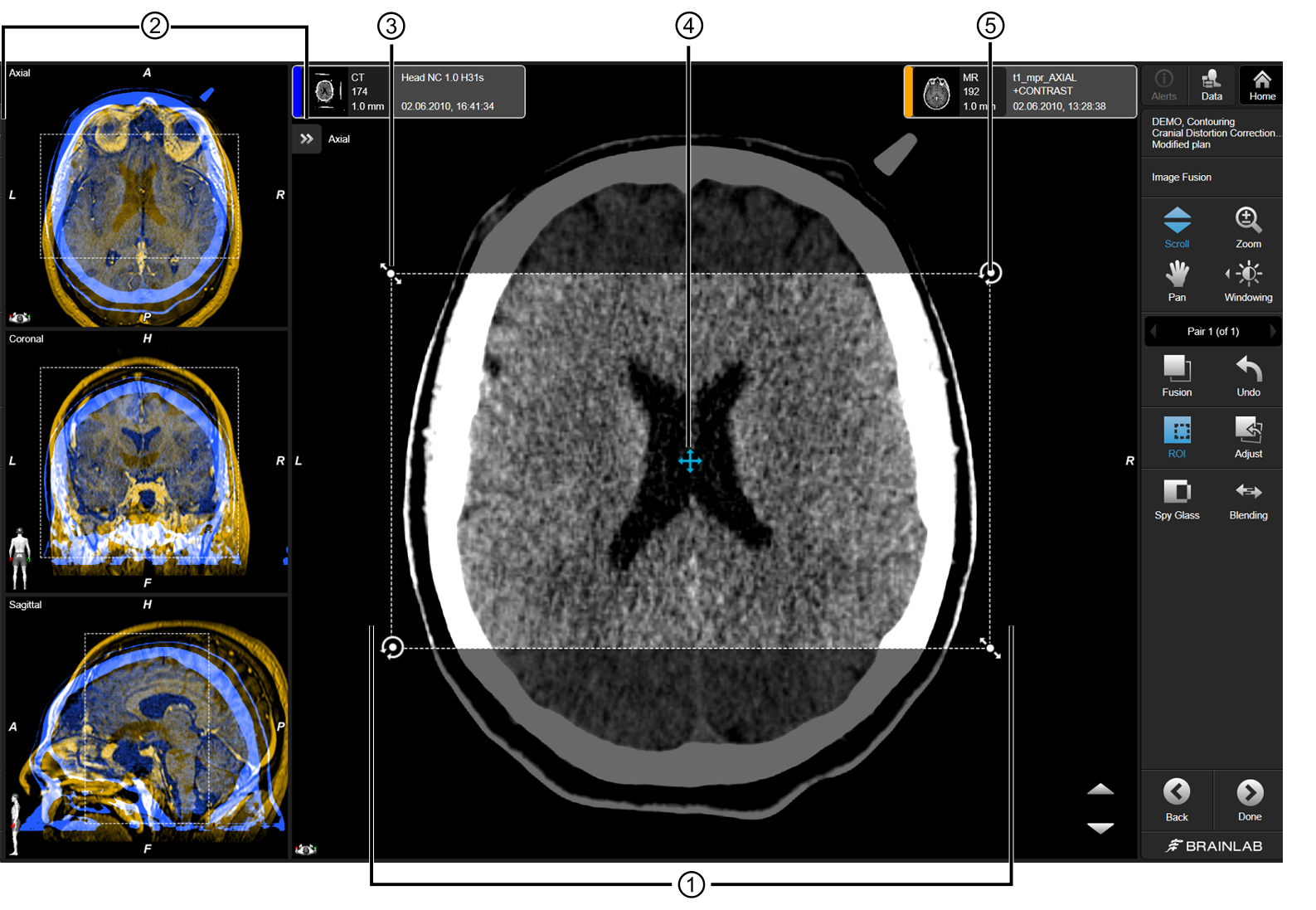 Step

1.

Select ROI from the toolbar.

2.

Adjust the frame ① by using the resize ③, move ④ and rotate ⑤ controls so that it surrounds the area to be used as the fusion reference.

Ensure that sufficient anatomical information is covered by the region of interest in order to improve the fusion results.
Article No. 60917-73EN