Image Fusion for Cranial Procedures
General Information
When starting a cranial workflow, you can choose between:
Image Fusion

Distortion Correction Cranial

Virtual iMRI Cranial
The images are fused based on common anatomical structures visible in both image sets.
The aim is to review the quality of the fusion results, and, if satisfactory, approve the fusion. The fusion is saved by selecting
Done
.
Warning
Cranial Screen Layout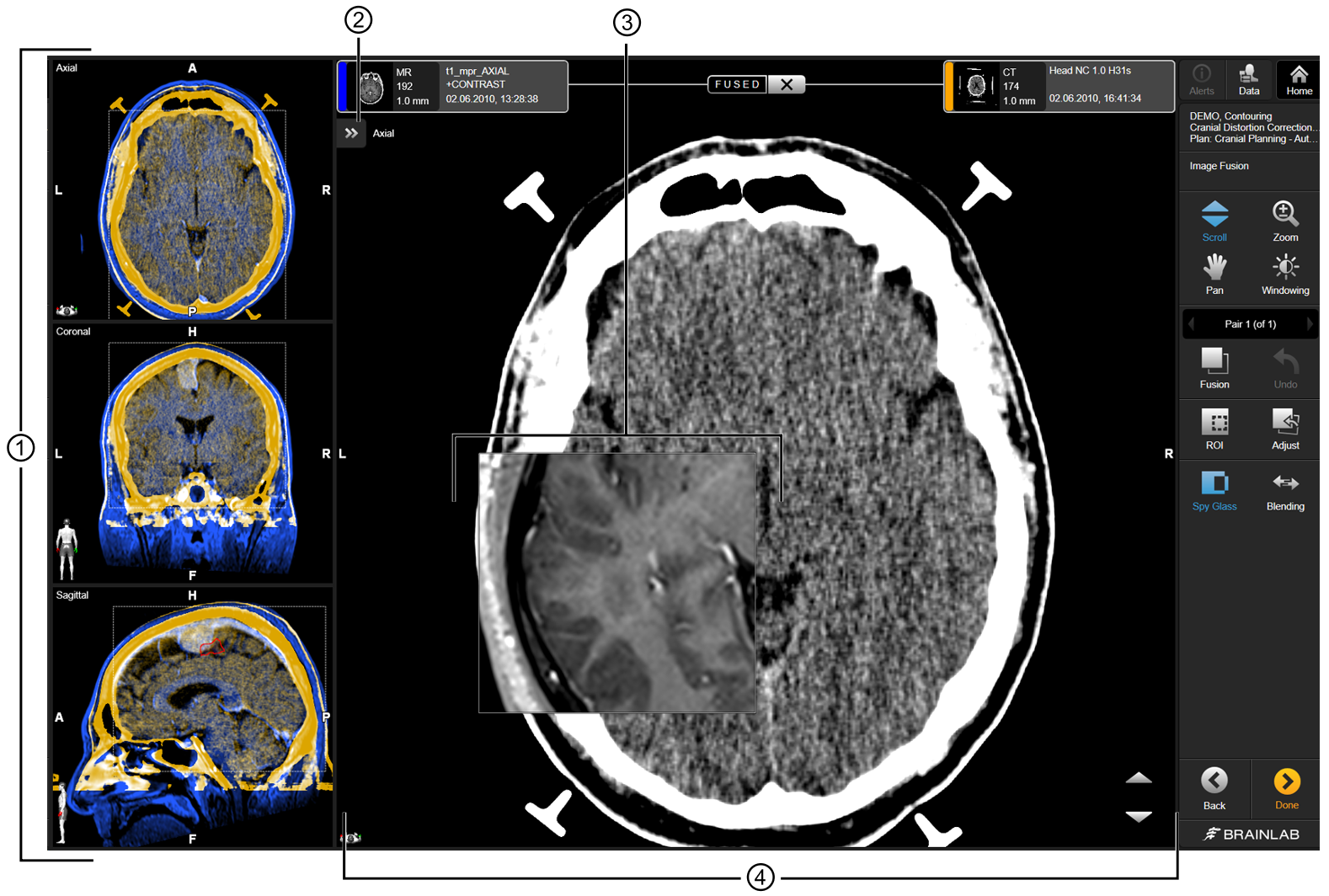 | No. | Explanation |
| --- | --- |
| ① | Axial, coronal and sagittal reconstructions as a preview of the current result. |
| ② | Axial, coronal and sagittal view selector. |
| ③ | Region of interest (ROI) used for rigid fusion is displayed as a dotted line in the main view and the ACS reconstructions ①. |
| ④ | The current fused pair is displayed as an overlay, which can also be previewed within the ACS reconstructions ①. |
Article No. 60917-73EN