How to Outline a New Region of Interest (ROI)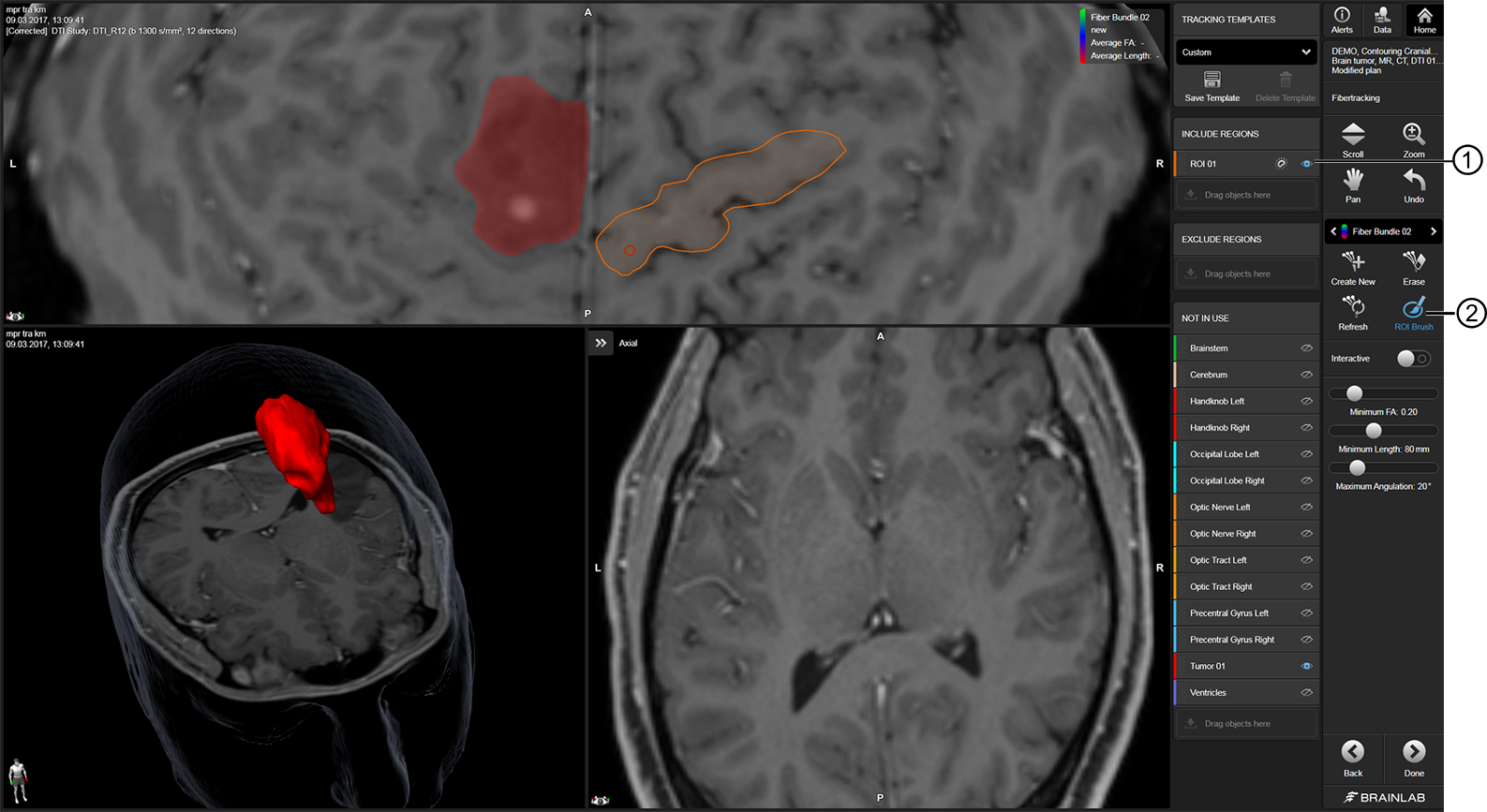 This option allows you to define a region of interest by manually creating an object in the image set.
Step

1.

Select ROI Brush ② from the functions area.

2.

Trace an area in any of the views, including brain projection. After releasing the mouse, the object is immediately placed under INCLUDE REGIONS for the fibertracking calculation. Fiber bundles are calculated automatically.

3.

Close the eye icon ① to hide the region of interest. The fiber bundles are still visible.
Art-No. 60919-74EN